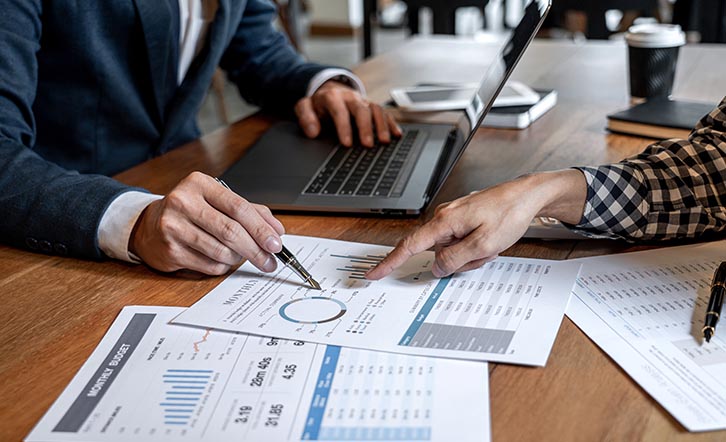 Cardinal's flagship accounting application.
Cardinal Financials (FIN) is the Commonwealth of Virginia's official accounting system of record designed to transform and bring up-to-date business processes common across the state.
Access Cardinal Financials at my.cardinal.virginia.gov.
Cardinal Financials training sessions are managed through the Cardinal training tool, Nest.  Individuals must submit a Cardinal Training Request form to be able to register for a session(s).  Upon receipt of the form, the Nest team will follow up with the training participant to provide additional information and instruction. Learning materials are available for users, including Course Materials, Job Aids, and Web-Based Training on Reporting.
Essential Cardinal Financials Functions

ACCOUNTS PAYABLE

Accounts Payable consists of two modules: Accounts Payable and Expenses. Functions include establishing and maintaining suppliers, entering and submitting vouchers, managing employee expenses, processing payments, and creating 1099s.

ACCOUNTS RECEIVABLE (FUNDS RECEIPT)

The Accounts Receivable module (utilized Statewide) is part of the Accounts Receivable (AR) functional area. The AR module enables users to enter, process, and finalize payments and fund transfers received.

GENERAL LEDGER

General ledger enables users to establish the financial accounts used to accumulate the results of transaction processing, create budgets, generate financial statements, and provide source financial data for reports.

PROCUREMENT

(VDOT ONLY)

Procurement comprises four modules: Purchasing, eProcurement, Strategic Sourcing, and Procurement Contracts. Functions include the buying of goods and services by creating and processing requisitions, purchase orders, receipts, PCard and ISSP transactions, creating and awarding bids/proposals, and managing and archiving all Cardinal contract-related information.

PROJECT ACCOUNTING (VDOT ONLY)

Project Accounting includes two modules: Project Costing and Customer Contracts. Functions include identifying, controlling and tracking all financial information for a project, and the creation of rules that govern the billing of individuals, localities, and/or the federal government for certain portions of the project-related costs.